New Salon Clients
If you are interested in hair services and/or my beauty portfolio please continue into the website or click the Book Now link for salon info and my online schedule.
I am always accepting new clients in Austin, TX at Salon 1601. 1601 W. 38th St in Jefferson Sq. I specialize in fine, thin hair resulting from aging, hormones, and environmental factors. I take a holistic approach for each client that includes cutting, hair color, and hair extensions. Aside from my incredible dry hair-cutting techniques, what makes me unique is my ability to develop goals with my clients so they can reach their dream hair.
Salon Owners & Professionals Consulting Services
Salon owners and beauty professionals spend a significant amount of their careers giving back to others but become limited to advancing their own development. I provide resources to create improvements towards sustainable careers. I work with individuals and owners to understand their employee life cycle, build a high-trust culture​s within their salon, emotional intelligence training, and one-on-one coaching.
Please shoot me a message and the contact submission below to learn more.
Small Business & Corporate Leadership Development
Pepper is the founder of Purpose & Policy, a team of Leadership and Organizational development experts offering group and individual coaching, custom assessments, and sustainable strategies.
Purpose & Policy's approach is backed by neuroscience and caters to individuals, teams, and organizations. We specialize in team development, building high-trust cultures, psychologically safe workspaces, and one on one management support.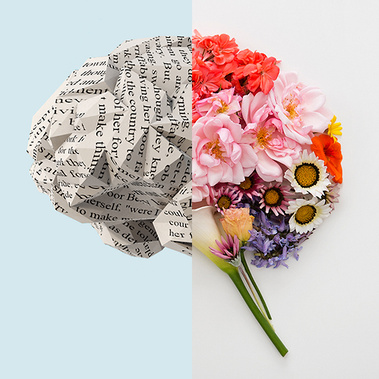 Emotional Intelligence (EQ)
Social and Emotional Intelligence is a form of intelligence that drives our success in work, in life, and in our relationships with others. While the concept of social and emotional intelligence has been popular, many are still somewhat unsure of exactly what it is and how it can add to their success.
Social and emotional intelligence is defined as the ability to be aware of our own emotions and those of others, in the moment, and to use that information to manage ourselves and manage our relationships.
Social and Emotional Intelligence (SEI or sometimes referred to as EI or EQ) encompasses many skill sets, including stress management, resilience, managing conflict, influencing skills, catalyzing change, teamwork and collaboration, building trust (the assessment measures 26 skills/competencies).
I offer EQ testing and development for individuals and teams. The benefits of increasing your EQ includes:
Stress management and increased resilience
Personal power (a combination of self-confidence, assertiveness, and an inner knowing that we have the power to take on whatever life throws our way)
Managing conflict productively and constructively
Teamwork and collaboration
Building trust in the workplace
NEXT STEPS to Work Together
Send me a note to share your interest in further understanding your Emotional Intelligence and how it can add to your life.
The EQ assessment takes 15-20 minutes and is completed online through a confidential link.
The initial assessment is an investment of $275. Your assessment purchase includes a 40-page outline of your skills, development tips, resources, and a 50 minute virtual debrief session. You have a choice to book as many debrief sessions as you feel necessary for your development. No packages or contracts are required. All interactions are fully confidential. Continued sessions are offered at a discounted rate from the initial assessment session.
If you are looking for a more in-depth and advanced process, we have the EQ 360 option. This is wonderful for advanced leaders who need to identify blind spots. The assessment includes a detailed outline of results, resources, and a 50 minute debrief session. However, instead of self evaluation the assessment is sent to an unlimited number of recipients that you provide. The process is confidential, very thorough, and is an investment of $650.
About Pepper Pastor
Organizational Psychologist, Pepper Pastor loves working with creatives, millennials, and business leaders. Her goal is to help individuals, teams, and organizations recognize their key competencies ideal for advancement by supporting their objectives through assessments. She believes in a transparent path of leadership, leadership qualities, including the skills and values, should be clearly defined and attainable. Pepper specializes in talent development, high-performance individuals, Emotional Intelligence, Cultural Intelligence, and psychologically safe work environments. Her research interests include creativity for motivation and performance, curiosity, and neurological regulation of emotion and cognition.
Pepper Pastor spent 25 years in the beauty industry developing some of the most talented artists. After years of traveling globally as a platform artist, fashion week stylist, and celebrity hairstylist, Pepper devotes her time to understanding organizational behavior. Her passion is to give back to industries with limited access to professional development. This year she is proud to launch a company dedicated to providing assessments for individuals, teams, and organizations by delivering them with the information and education to enhance work life.
Pepper holds a dual Bachelor of Arts in Art History and Psychology from Towson University and a Master of Art's in Organizational Psychology from William James College. She is currently a doctoral candidate of Neuroscience in Leadership Psychology at William James College. Pepper holds affiliations with the Society of Industrial and Organizational Psychology, the American Psychological Institute, the Institute for Social and Emotional Intelligence, and the Institute of Coaching at McLean, Harvard Medical School Affiliate. Additionally, she is certified with the Fearless Organization Scan, the Leadership Academy with the University of Texas, and is a ICF certified Emotional Intelligence coach with the Institute for Social and Emotional Intelligence.